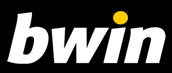 B'direct
B'direct?
To look at your team preferred of your computer free!
You adore being number 1? Always in the middle of the action, and more the possible volunteer? In this case, bwin developed for you the ideal option. Test b' direct, a free application to download which proposes many practical functions:
4 good reason to download B'direct?
1.

All the vidéos on line are accessible from a click of a mouse, in a few seconds. Open them on your PC and live sporting great moments as if you were there.
2. Display boards on line

Constantly updated, the current score of the matches and the tests headlights arrives directly on your PC.
3.
 
Your direct access with all the products of bwin. Without having to open session. Ideal to place a fast bet.
4. Message of alarm during the evolution of the score

You are automatically informed of the evolution of the score.


b' direct is free and perfectly sure, and settles easily. You have only to follow the instructions of the assistant of remote loading. Open a session with your pseudo (it is enough to be registered on Bwin), and you are connected!