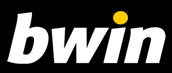 To bet with Bwin in images
Once registered on Bwin connect with your pseudo and your password.


Choose a sport in the menu of left: football for example. You will then have the choice between the various sports events the such World cup, League 1, the Cut of the UEFA, the League of the champions, the Euro 2008 or the Championship of France.

Consequently you will be able to carry out your first sporting bet on results of the football game as you can see it below Ci. In this case they are bets simple i.e. which you bet on the victory of a team or the tie.

Once you would have chosen your football team on whom you misez, you will have to confirm your bets because in accordance with the payment of Bwin once an activated bet it cannot be cancelled.
Return to the card of bwin
Bwin the bookmaker who allows you to bet on the foot but also on all the sports possible: American football, Tennis, Formula 1, Basketball, Cycling, Alpine skiing, American football, Hockey, Golf, Cross-country skiing, Handball, Volley ball, Cricket, Baseball, Box, Chevaux, Rugby with 13, Rugby with 15, Snooker, Fléchettes, Courses of dogs, NASCAR, Moto, Car-motor bike, Rallye, Sports of combat, équitation, Gaelic Sports, Table tennis, Divertissement, Politique, Beach volley ball, Biathlon, échecs, Futsal, Football in room, Rink-hockey.
This site is not an official site of Bwin. Bwin is a registered trademark by bwin International Ltd.